Everyone approaches life with great expectations. And we should! Yet, at times we need some additional support in order to rise above the challenges of our journeys and live more fully. Whether you are looking for extra support and guidance through a difficult situation, wanting to heal past hurts or are ready to move in a new direction in your life, I am here to work with you to achieve your personal and relationship goals.  I provide counseling in my DeLand office and also have online counseling available, as well.
Practice Specializations
Anxiety, anger, depression, relational conflict and life transitions can all create unexpected challenges. Professional counseling can provide you a welcome, new perspective and the opportunity for growth and healing. My role as your therapist is to meet you where you are, tailor therapy to your unique needs and situation, and help you navigate through the challenges.
I have a particular expertise in working with individuals who have experienced emotional or relational trauma, either in childhood or as an adult. I also specialize in helping people apply principles and practices that rewire their brains for calm and happiness. I can help you use your mind to change your brain to improve your life and achieve emotional well-being.
Using a holistic and solution-focused approach, your individualized plan will be sensitive to the issues of family dynamics, culture, sexuality, and spirituality as they apply to your life and circumstances. I will work to help you to identify root issues so you can create change and meet your personal and relationship goals.
Common issues individuals address in mental health counseling are major life transitions, anxiety, depression, grief, loss and bereavement, parenting or relationship difficulties, current or past abuse, gender identity and sexual orientation, or adoption and attachment issues. Many also desire to work to improve self-esteem and/or body image, on improving skills for communication, self-care, stress management and life stressors. If your issue of concern is not listed, don't worry! Contact me for a free consultation.
About Me
As a therapist and consultant for the past 25 years, I have had the privilege of working with many individuals and families. I have a Master of Social Work degree and am a licensed clinical social worker. I am a certified EMDR (Eye Movement Desensitization and Reprocessing) therapist, providing an additional, highly effective therapeutic addition/option to talk therapy. I specialize in working with people who emotionally or relationally have experienced trauma, either recently or as far back as childhood. And I specialize in helping people develop skills to create long lasting change in their brains resulting in calm and happiness.
Over the years I have seen that the more experiential therapies create the fastest change for clients. I have extensive training in CBT (cognitive behavioral therapy), EFT (emotional freedom technique), ACT (acceptance and commitment therapy), Play therapy, Art therapy and Equine Assisted Psychotherapy. Additionally, specific training in E-Counseling enables me to ensure that the process is effective and efficient, as well as most comfortable for you.
Clients say my warmth and authenticity create a safe space to pursue healing. I truly believe that pressing into the pain — that is often necessary — is worth it; and that trusting someone to walk with you when things are tough is courageous. My goal is to help you to be your best self and to achieve profound health, well-being & peace!
Live video connection to talk with absolute privacy on any device, anywhere with an internet connection. Click Here to learn more…..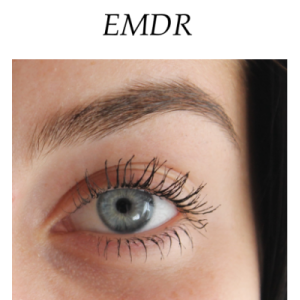 A proven, highly effective therapy to overcome negative beliefs and traumatic experiences. Click here to learn more…..
Click here for information regarding your right to a Good Faith Estimate.
This website is for informational purposes only and should not be used as a substitute for professional mental health or medical treatment. The act of using this website or sending or receiving information over it DOES NOT establish a client relationship between you and any therapist within this practice.
Home | Confidentiality Policy | Sitemap
Copyright © [2020] Fordwebconsulting.com. All Rights Reserved.