Contact Me
To
schedule an initial consultation or evaluation, to make an appointment or to obtain additional information about any of the counseling services available, please fill out the form here or call me directly at 386-473-1062. 
The office is located in beautiful, historic downtown Deland in The Conrad. It is next to The Beacon Newspaper office and Artisan Alley, and across the street from Chess Park with its relaxing fountain feature, massive, aged oak trees and shaded benches. It is less than half a mile from Stetson University.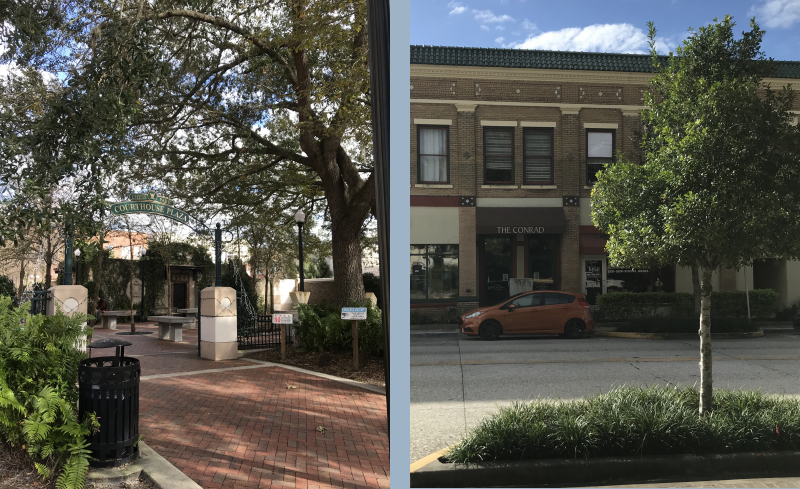 My main office is conveniently located in historic downtown DeLand Florida (32720). It is also a short drive from our neighboring communities of Astor (32102), Barberville (32130), Cassadaga (32744), Daytona (32118), Debary (32713), Deltona (32738), DeLeon Springs (32130), Heathrow (32779), Lake Helen (32744), Lake Mary (32746), Orange City (32763), Osteen (32764), Pierson (32180), Port Orange (32127), New Smyrna (32168), and Sanford (32711).
If you are in crisis, call the National Suicide Prevention Lifeline, a free, 24-hour hotline at 1.800.273.8255. If your issue is an emergency, call 911 or go to your nearest emergency room. Kristine Proctor, MSW, LCSW, LLC does not offer crisis counseling or emergency services.
We are committed to your privacy. Do not include confidential or private information regarding your health condition in this form or any other form found on this website. This form is for general questions or messages to the practitioner.
Click here for information regarding your right to a Good Faith Estimate.
This website is for informational purposes only and should not be used as a substitute for professional mental health or medical treatment. The act of using this website or sending or receiving information over it DOES NOT establish a client relationship between you and any therapist within this practice.
Home | Confidentiality Policy | Sitemap
Copyright © [2020] Fordwebconsulting.com. All Rights Reserved.