New Location in downtown DeLand, Florida!
I am excited to share that the counseling office has moved! The office is still located in beautiful, historic downtown DeLand, although now it is in The Conrad. It is between The Beacon Newspaper and Artisan Alley, and across the street from Chess Park with its relaxing fountain feature, massive, aged oak trees and shaded benches. It is less than half a mile from Stetson University.

To schedule an initial consultation or evaluation, to make an appointment or to obtain additional information about any of the counseling services available, please call me directly at 321-280-9120 or send me an email.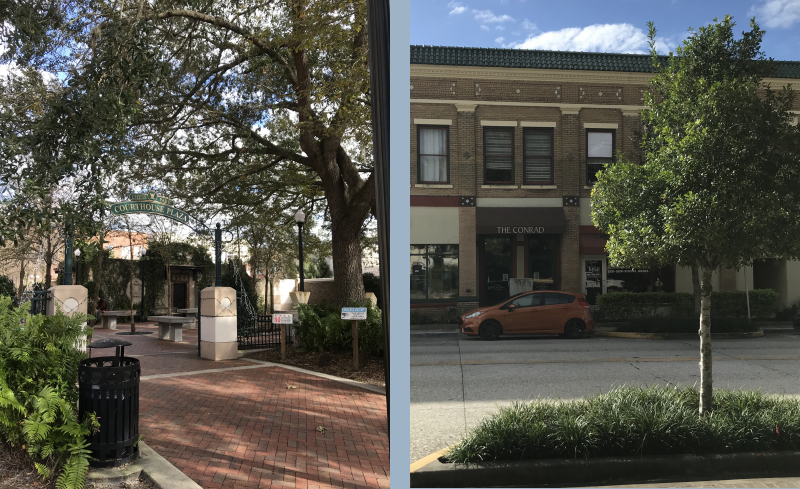 A map showing the location can be found here.  Sessions are available in person, as well as online through a HIPPA-compliant, encrypted platform. As a licensed therapist in the states of Florida and Michigan, the option of online counseling is available to anyone living in either state. Reach out to discover whether face-to-face or online is the best fit for you and your journey.
I look forward to sharing this new space with you.
Find yourself, and be that!
Licensed Clinical Social Worker
       EMDR Certified Therapist
       112 W. New York Avenue, Suite 205
       DeLand, FL 32720
Click here for information regarding your right to a Good Faith Estimate.
This website is for informational purposes only and should not be used as a substitute for professional mental health or medical treatment. The act of using this website or sending or receiving information over it DOES NOT establish a client relationship between you and any therapist within this practice.
Home | Confidentiality Policy | Sitemap
Copyright © [2020] Fordwebconsulting.com. All Rights Reserved.