Celebrate World Kindness Day
Kindness provides many benefits to one's mental health.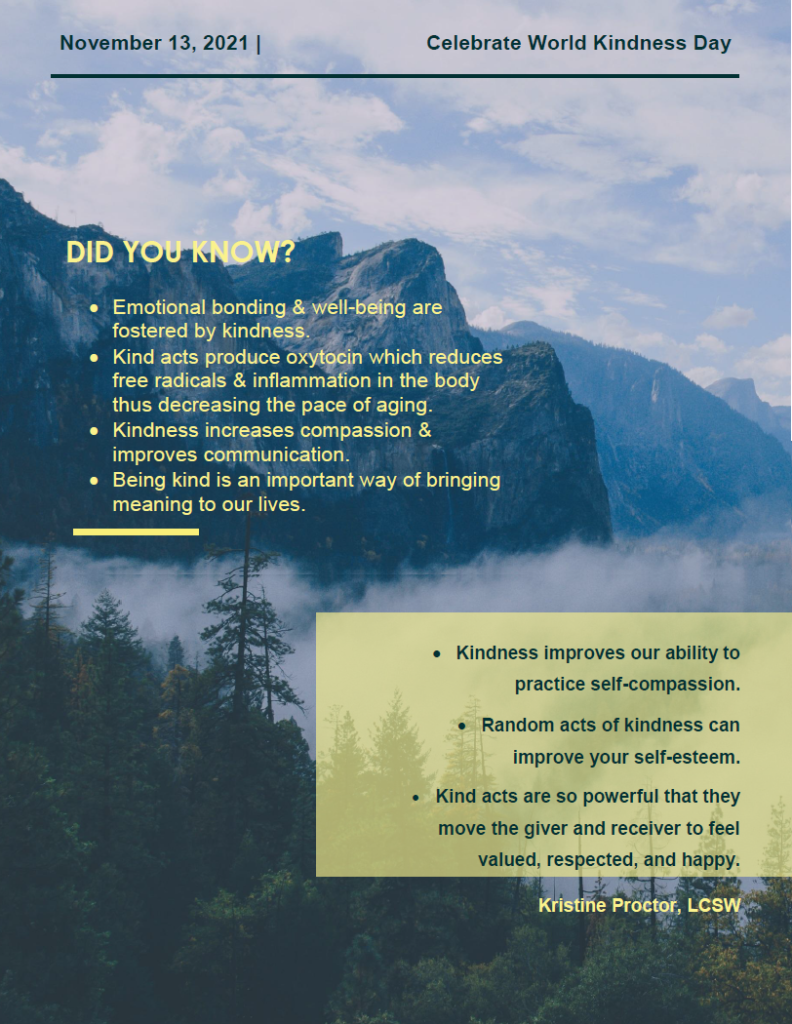 Find yourself, and be that.

Licensed Clinical Social Worker
        EMDR Certified Therapist
        112 W. New York Avenue, Suite 205
        DeLand, FL 32720
Click here for information regarding your right to a Good Faith Estimate.
This website is for informational purposes only and should not be used as a substitute for professional mental health or medical treatment. The act of using this website or sending or receiving information over it DOES NOT establish a client relationship between you and any therapist within this practice.
Home | Confidentiality Policy | Sitemap
Copyright © [2020] Fordwebconsulting.com. All Rights Reserved.